Stephanie Napoli, Master Coach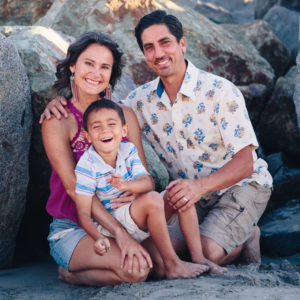 As Co-Creator of Be Alive! Life Coaching, Stephanie helps you connect with your Higher Purpose, move through indecision and doubt to clarity and intentionality and ultimately create a life you love. You will learn to identify your Inner Guidance from false guidance and carve out the pieces of your life that are no longer serving you. As you align with your values and spend more time in resonant relationships and activities, you will feel vibrant, self-confident, clear and ALIVE! This is the life you are meant to live.
Stephanie is a Master Coach and Certified Professional Co-Active Life Coach (CPCC) with the Coaches Training Institute (CTI), an accredited International Coaching Federation program. She holds advanced coach training certificates with CTI and Awakened Wisdom Experiences as well as over 15 years of non-profit leadership experience.
Prior to becoming a life coach, Stephanie graduated from UCLA with a B.A. in Political Science and History and spent 15 years as a non-profit leader and community organizer for low-wage hotelworkers and janitors in Southern California. She is a certified acupressure and Reiki practitioner and a lifetime student of the healing arts--including meditation, prayer, yoga, affirmations and visualization. With life experiences ranging from living in Europe and Latin America to semi-professional salsa dancing and college soccer, Stephanie now brings her passion for growth and self-empowerment into her coaching. "I DARE you to step into your own greatness and bring your brilliance into the world. I know you can do it!"
Stephanie has been coaching for over 10 years and resides in her hometown of San Diego, CA, with the love of her life and a 5 year old son. She is also part of a father-daughter wedding photography team. Her biggest accomplishment is now her own life-- balanced, joyful and overflowing with Love and the daily magic of life.
Availability & Rates
Stephanie works Wednesdays 10-8pm by appointment. Initial sessions are $125 and monthly coaching rates are as follows:
Initial session (1 hour)- $125
2 sessions per month- $150 (25 min), $250 (45 min)
3 sessions per month- $200 (25 min), $350 (45 min)
4 sessions per month- $250 (25 min), $450 (45 min)
Unlimited email coaching- $50 for 1 week, $100 for 1 month
*SAVE WHEN YOU PREPAY! 5% off any 3 mo. package; 10% off any 6 mo. package
"Be who you are and say what you feel, because those who mind don't matter, and those who matter don't mind." ~Dr. Seuss
Schedule a Session With Stephanie Today!
York Chang,

Attorney / Artist, Los Angeles, CA

The time I spent working with Stephanie helped me to not only achieve my goals in creativity and business, but to create a sense of health, peace, and balance in my internal life. She worked with me to clarify my priorities, to clear away the clutter and distractions that everyday life throws at you, and to keep my eyes on what is important to me. We worked in a consistent, measurable way towards quality of life goals that I set for myself. Stephanie's gift is that she is able to strike this extraordinary balance between being really thoughtful and giving, while still being patiently persistent in holding me accountable to the standards I set for myself. Its not easy work to change your life for the better, but when you are working with Stephanie, she brings such a warmth and a generosity of spirit, that the process was satisfying, productive, and transformative.
Rebecca Berggren,

Sales & Marketing Consultant, San Diego, CA

After my first session with Stephanie, it became abundantly clear that she was born to help people guide themselves to their own true potential. She so intuitively asks just the right questions at just the right time in such a nurturing and gentle way, while still getting down to some powerful and meaningful issues and holding you accountable to yourself. She guides our time together with such fluidity and compassion, that each session feels like a little refreshing treat. I am so grateful for her ability to help me see beyond my own small world into a more expansive and joyful vision for myself and family. Basically - she's the bomb.
Mobolaji Olambiwonnu,

Director, Producer, Writer & Clothing Designer, Los Angeles, CA

Stephanie is a powerhouse coach! She has a keen intuition and a gentle spirit which enable her to create just the right balance between supporting you with your challenges and moving you forward towards your goal. She is a healer in the world whose voice and spirit alone are transformative. I have nothing but good things to say about what she taught me and helped me create through her coaching. I live a more full loving life because of my time with her.
Edna Iriarte,

Mother / Foundation Program Officer, New York, NY

Working with Stephanie is a weekly gift I give myself. After our conversations I am clear, refreshed and excited to meet my life wherever it may be. Her love for her art combined with her humor and an array of coaching tools are what guide me through a process that leads me to a place of possibility, curiosity and confidence. What a treat and privilege it is to work with her! Stephanie is amazing and I am grateful to have her in my life.
Victoria Young,

Digital Brand Strategist, San Diego, CA

Stephanie is awesome. Her presence immediately gives you a deep sense of peace and comfort and her guidance is intuitive and open. She never judges or gives advice, she simply allows you to answer your own questions and find your own voice. Every session leaves me feeling refreshed and more confident in what I truly want out of life. She helps you truly discover your inner voice and dreams, while keeping you accountable for achieving them.
Edwin Monclova,

Musician / Communications Project Manager

I highly recommend Stephanie to be your Life Coach. She has helped me understand, in plain terms, the complexities of my life. Her sessions enable me to see what are the true motivations behind my thoughts and actions and she helps me eliminate the clutter that, at times, prevents me from clearly looking forward. With her, you will open your eyes to yourself.
Dilia,

Published Author, Jazz Vocalist, World Citizen of what is possible

I'm consummate believer in the law of attraction and it is important for me to work with a Life Coach who shared my belief system. Stephanie has been a Godsend. I came to San Diego as a consultant and I was dealing with a highly stressful and all-consuming job situation which caused all of my healthy practices to go out the window. Stephanie became my weekly grounding, re-calibrating, sanity beacon that allow me to reclaim my commitment to a high quality of life. Stephanie is caring, insightful, aware, fun, awake, spiritual and supportive Life Coach. She listens, she called me on my bullshit, she encouraged my inner wisdom and helped me formulate plans that I was able to execute and benefit from them. I highly recommend Stephanie as catalyst to positive and effective life changes.
Nicole Kahn, M.A., Ed.M.,

Licensed Marriage & Family Therapist, San Diego, CA

Stephanie is an incredible life coach, mentor and guide. I gained tremendous insight after only one session with Stephanie! Her warm presence, authenticity and expertise created the safety I needed to explore my current life circumstances and the future I want to live into. Life coaching with Stephanie broadened my perspective and enabled me to immediately take steps to create my envisioned life. Thank you Stephanie!
Vicky Rodriguez,

Community Development Support Organization Program Officer

It has been such a blessing to work with Stephanie. Through her guidance and support I have been able to gain more clarity on my own personal goals. Stephanie has an amazing ability to create an environment that allows you to open yourself up and reflect on what it is you want to do. She has been able to pull out the resources in me I didn't realize I have, and helped me create the foundation I need to continue my journey towards living a happy and authentic life.
Bryan Pon,

Renewable Energy Analyst, Bay Area, CA

I don't believe that Stephanie actually has to think when she's coaching. Her intuition is so sensitive, her awareness so finely tuned, that having a session with her is like a smooth, natural walking meditation. She doesn't have to think about being a coach because she has always been a coach; I believe it is part of her being and part of her purest expression. Which is why she absolutely rocks. I'm a practiced client who has spent a lot of time with different life coaches, and I'm amazed at how well Stephanie can guide me through/around/into the themes that I bring to our talks, so often finding the deeper issues that are hiding out in the wings trying to escape notice. She's gentle when she needs to be, but has high expectations for me and what I can do--like a great coach, she pushes me to learn and grow as only I can.
Annie Lorrie Anderson-Lazo,

Ph.D Postdoctoral Research Fellow, San Diego, CA

Hiring Stephanie was a gift to myself and a commitment to developing a personal daily praxis of fulfillment, joy and fun. The peer-to-peer approach is just right for me, because I wanted to stay in the driver's seat while I was identifying and creating new tools for inhabiting my life as it unfolds. The coaching sessions remind me that three times a month, I will turn off my other projects and challenges for an hour, focus on employing the wisdom of my own lived experience, and inhabit the Self that I love best!
Jennifer Shirlock,

Administrator, San Diego, CA

I can without a doubt say that my decision to start my journey with Stephanie is the best one I've made yet. This woman is inspirational, uplifting and such a kind soul, you can't help but fall in love with her! She was definitely put on this earth to help others, and she is so wonderful at doing so. Stephanie has helped me discover my inner self, embrace it and love it! She has also helped me believe that my goals and aspirations are within my reach and that I am more than capable of having the life that I envision. I cherish my weekly visits with her, and leave each session feeling refreshed, empowered and excited to take on my goals. Like I said, best decision I've made yet! She is such a blessing and I am so grateful to have her in my life.
Jamie Consolo,

Artist, San Diego, CA

There are certain people in my life that I consider "magical people".. these people are simply those who see the world differently and help others do the same. Stephanie is one of those people. She has helped me break out of limited ideas, see things from new perspectives and get back in touch with my dreams. I can talk to her about anything going on in my life that I feel I need to process through with someone, and I can do so with no worry of judgment. Stephanie helps support my individuality and guide me on getting what I want for myself. I always feel renewed after a coaching session with her. AND as a bonus she has friendly rates for people who think they "can't afford" a life coach!
Katei Palmer

Everyday is a new beginning." Since speaking with Stephanie for the first time, I have truly come to believe that statement. I've learned to take each day for what it is worth and to not dwell on my imperfections or day to day life problems. Instead of telling me all of the things that may be wrong with me, she builds me up and makes me realize what a wonderful person I actually am. I speak with her biweekly, but between those meeting days is when I grow the most. Stephanie helps me map out a plan to find the better me who is waiting on the other side of each of those two weeks. Every day, I think of the building we've done and remember how to take each step accordingly. She helps me find the answers to my own questions by really listening and asking the thought provoking questions I've never thought to ask myself. I can speak freely and feel comfortable doing so within each of our conversations. I take every word she says and I push it to the limit. I definitely think our relationship is a partnership, in that she guides me to find who I really am and helps me find who I want to be. I feel like we're taking me to a place I never thought I would be able to go. I am so thankful I decided to message her that fateful day, because with her help, I am constantly becoming a better version of myself.
Nouala B.,

Entrepreneur, San Diego, CA

"Stephanie is an amazing coach, she is literally helping me shift my life in a way I never thought would be possible. What's so great about Stephanie's work is that she helps you know yourself best (Yes, sometimes we lose track of who we are..) and emphasize your qualities to become a better version of yourself, while leaving your unwanted patterns behind...how amazing is that??? She doesn't judge, doesn't advise, doesn't predict the future, doesn't diagnose you to give you a packaged  treatment (like most therapists do). She just empowers you with great tools to help you reach out to your goals and dreams. Stephanie is professional, focused and efficient. I'm impressed by her capacity to remember every detail of what we talked in previous sessions and ability to connect the dots. I feel that my possibilities are limitless since I started seeing her, it is one of the best decisions I have made in my whole life, and I feel so grateful that my path came across hers. THANK YOU STEPHANIE FOR BEING SO GREAT!!!"
Justine R.,

San Diego, CA

"I made a decision to try out life coaching when I felt I had hit a mental wall I simply couldn't see past. I was trying to logically make my career and lifestyle work when my body kept breaking down in the process. I had been to doctors, naturopaths, and therapists. I was tired of analysis, I just wanted to make a move in a forward direction and I hadn't the slightest clue how.  This is when I started my search for a coach and I stumbled upon Stephanie. What a find! Stephanie is special for so many reasons: she's nurturing, sympathetic, and authentic. Still, she's realistic and she doesn't coddle. She'll hear out your obstacles, but she won't entertain them and she certainly won't let them entertain you. Her tools are about you, not her. She's going to insist that you recognize your achievements especially when you habitually ignore and walk right over them. Her focus is on the positive; this along with her insight will inevitably open your eyes to your own potential. It's not always flowers and butterflies along the way since we all have internal obstacles and challenges, but man is the progress worth it!"
Laura C.,

Entrepreneur, San Diego, CA

"This is the first time that I have wrote a Yelp review and the reason why I am writing this is because Stephanie does not deserve just 5, but 100 stars.  I started going with her because I was going through one of the most challenging stages of my life. Thanks to Stephanie, I learned how to control anxiety, improve relationships, deal with obstacles and people, settle goals and value every day of my life. She helped me realize what are the things of my life that are really important to me. During this time I really discovered things about myself and the world that I did not know. In essence, she taught me how to reconnect with myself.  Thank you Stephanie! It has been a life changing experience!"
John M.,

Life Coach, San Diego, CA

"Stephanie is a phenomenal mentor coach. From the first day we met, she was able to see me for who I really am and help me connect my true passion for coaching. She brought out my own unique qualities to help me find my own style and approach to coaching. She is a masterful coach and also helped me develop the skills I needed to become a professional coach. She gave me one of the greatest gifts I have ever received, which was to see my dream of being a coach become a reality and I believe that her masterful coaching, intuition, and practical experience can help anyone who desires to become a coach make it a reality as well."
Carol H.,

Artist, San Diego, CA

"Stephanie Napoli is an amazing life coach! She helped me identify many negative patterns in my life that were keeping me from achieving my dreams. With her guidance, I was able to start making some serious headway on goals in my life. I would recommend her to anyone who needs help moving forward. She combines the wisdom of a guru with the smarts of a seasoned therapist. A truly gifted individual!"
Michael C.,

San Diego, CA

"Stephanie has brought happiness back into my life!  She is a wonderful human being who has changed my life in so many ways.  I now feel structure, confidence, and well being after being stuck and unhappy for so long.  Stephanie has helped me to learn things about myself I've never known and given me guidance to use those effectively in my journey.  After meeting with Stephanie for only two months my life path seems so much clearer and I feel armed with the tools to follow it!"
Ebernee F.,

Entrepreneur, San Diego, CA

"When I came to Stephanie I was living " The American Dream" But for me I was very unhappy. I felt stuck and didn't know how to move forward; I also felt trapped by fear. She help me to move forward, to recognize my fears and to take them on and face them. To also recognize my triggers so that I wouldn't repeat the same mistakes over and over again. Now I'm happy with my life and I thank her for everything she has done for me . Everytime I climb over that new mountian I will always think of her. Thank you Stephanie for everything you done for me."
Wasim H.,

Masters Student & Entrepreneur, San Diego

Stephanie is amazing! I've been working with her for the past 6 months and she completely changed my life! She helped me find my purpose, helped me with my struggles and to find the unlimited potential that I have and how to unleash my greatness!!! Wow I really encourage anyone to work with her! She will change your life!